Media Kit
Get to know the Eric Byrd Trio:
Career Highlights
Their latest release "Twenty" has won the 2022 Wammie Award for Jazz Recording of the year
Maryland Gov. Larry Hogan bestowed a prestigious Governor's Citation upon the Trio, "in recognition and celebration of 20 years delighting audiences across the globe."
Former Kennedy Center/U.S. State Department Jazz Ambassadors.
2020 Maryland State Arts Council Independent Artist Award Winners for artistic achievement
A member of the prestigious Maryland Performing Artist Touring Roster
Toured South America, Central America, the Caribbean, Eastern & Western Europe, and the Middle East, including such major events as the historic Montreux Jazz Festival.
Educators with advanced degrees in Music History, African American Music, and Jazz Performance. They frequently give clinics on music history, jazz, and the relationship between the spirituals/gospel, blues, and jazz.
Experience all EBT configurations here
Bios
Summary
The Eric Byrd Trio are Ambassadors of Gospel, Blues and Jazz.
Short Bio (122 words)
For over 20 years, The Eric Byrd Trio (EBT), pianist/vocalist Eric Byrd, bassist Bhagwan Khalsa, and drummer Alphonso Young, Jr., have traveled the world as enthusiastic ambassadors of jazz. Rooted in swing and be-bop, The Trio also embraces gospel and the blues as core elements of their expansive performance style. Their body of work spans seven unique studio and live recordings on which they shine as a Trio and as collaborators with an expanded 8-piece ensemble they call The Eric Byrd Trio: Brother Ray Band, in tribute to The Genius of Soul icon Ray Charles. On each recording, they take a rigorous, modern approach to standards as well as original compositions, playing with great acuity within the broad and rich jazz tradition.
More Bios
Music
Videos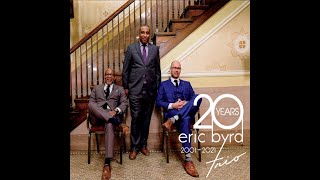 The TWENTY Interviews Part I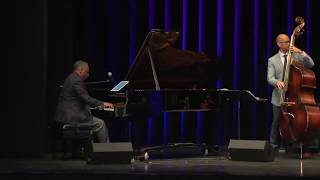 Outskirts of Town by The Eric Byrd Trio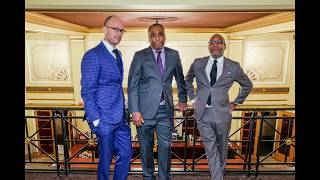 "It's You or No One" by The Eric Byrd Trio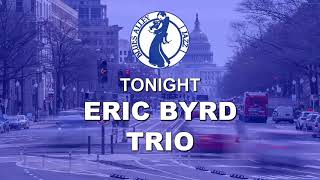 "Nanami" live at the Washington, DC Press Club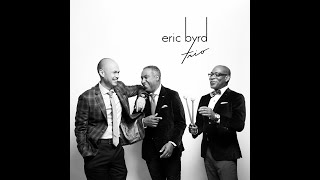 Sunday Mo'nin Chu'ch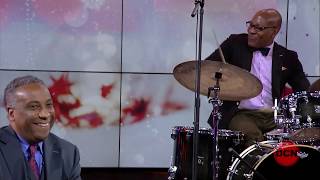 Sounds of the Holiday 2018 Eric Byrd Trio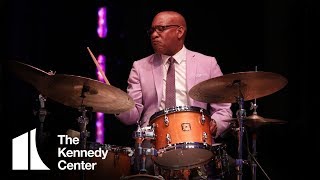 The Eric Byrd Trio - Millennium Stage (June 16, 2019)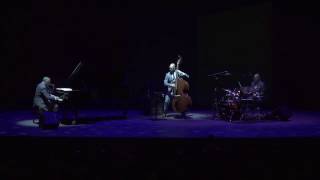 Concierto de Jazz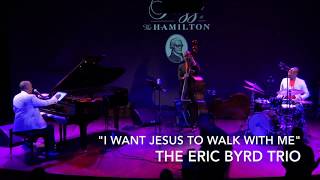 I Want Jesus to Walk With Me
The TWENTY Interviews Part I

Jason Byrd interviews the Eric Byrd Trio on the eve of their brand new release TWENTY. www.ericbyrdtrio.com

Outskirts of Town by The Eric Byrd Trio

The EBT playing the blues EB - piano/vocal

"It's You or No One" by The Eric Byrd Trio

Composers Sammy Cahn, Julie Styne Original arrangement by The Eric Byrd Trio Eric Byrd - piano

"Nanami" live at the Washington, DC Press Club

Nanami - composed by the Eric Byrd Trio Eric Byrd - piano Bhagwan Khalsa - bass

Sunday Mo'nin Chu'ch

The 2021 version from the recording "Twenty" by the Eric Byrd Trio, Eric Byrd, piano

Sounds of the Holiday 2018 Eric Byrd Trio

The EBT were asked to perform a holiday classic of their choosing for Washington DC N TV. Recorded in Nov. 2018, "What Child Is This?" is now being shown all across the DMV - just in time to catch the holiday spirit. Eric begins with a Chick Corea inspired introduction which leads to the melody. Bhagwan takes over from there using a combination of runs, licks, lines and repetition to create a gentle harmonic tapestry. Byrd comes back with fire, playing with rhythmic aggression over this feeling of "3", all culminating with Alphono's breathtaking drum solo at the end. Enjoy this Trio and their unique arrangement of this familiar classic. The Eric Byrd Trio "What Child Is This?" www.ericbyrdtrio.com EB - piano Bhagwan Khalsa - bass Alphonso Young Jr - drums

The Eric Byrd Trio - Millennium Stage (June 16, 2019)

The Eric Byrd Trio and the U.S. State Department Jazz Ambassadors give a swinging performance on the Kennedy Center's Millennium Stage. To celebrate the centennial of Nat King Cole, pianist/vocalist Eric Byrd presents a program of originals and standards. Presented in collaboration with the DC Jazz Festival.

Concierto de Jazz

The Eric Byrd Trio makes a triumphant return to Chile selling out a 1000+ seat hall. Here are highlights from the show Feb 2017. Eric Byrd - piano/vocal Bhagwan Khalsa - bass Alphonso Young Jr - drums

I Want Jesus to Walk With Me

The Eric Byrd Trio live @ The Hamilton in DC, June 2018 Eric Byrd - piano/vocal Bhagwan Khalsa - bass Alphonso Young Jr - drums
High Resolution Photos
Media Gallery
Reviews
"Byrd, Khalsa and Young are superb behind the horns and turn in vintage performances of their own. Byrd throws in a few vocals and I can picture the congregation swingin' and swayin' along to the message. Hallelujah!"
—BeBop Spoken Here
"The pairing of jazz and spiritual music sometimes fares well and sometimes not. This album is one of the times where the pairing fares well. Very well in fact."
—Bruce Von Stiers, BVS Reviews
"Saints Are Still Marching sounds like a success. The Eric Byrd Trio never stops sounding like a jazz band, but the group's fluency in the languages of gospel and soul music helps to highlight the songs' original purpose."
—Dodie Miller-Gould, Lemonwire
"The joy and splendor of an outdoor tent revival in your own home, this music is so well performed that it sets a new standard."
—Grady Harp, Amazon
"A compilation of standards and original tunes, the recording overflows with fluid lines and melodic swells, which have the effect of delighting the aural faculties."
—Susan Frances
Contact Information
Email: booking@ericbyrdtrio.com
Phone: 240 513 8824
Facebook: 2.1k+ likes
Instagram: 1.2k+ followers